The Danish Indoor Climate Label has recently introduced three emission classes to the labelling scheme. Which emission class a tested product falls into is determined by the TVOC and formaldehyde concentration measured after 28 days: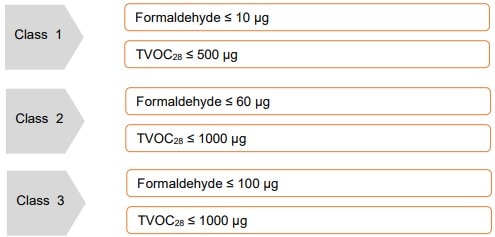 Furthermore, the acceptance criteria for the sensory evaluation has been clarified and slightly updated from previously > 0.1 to >0.10. This means that an average acceptability score of e.g. 0.12 is considered to fulfil the criteria. The 'General labelling criteria' covering all product groups is available on the DICL website: https://indeklimamaerket.dk/in-english/criteria/.
Normec Product Testing offers testing according to the requirements of the DICL Label.